KIOSB D13: First Ugly Sweater Party
Today's Kickin' It Old School Blog-a-thon prompt: Post about a first experience of any kind.
My first… ugly sweater party experience was tonight, and I won a prize! I found out about the party two days ago and bought and made this sweater for less than $10. Was totally feeling the creative vibe as it all came together! The little gifts at the bottom are actual hand-wrapped presents with candy inside. I had fun giving them away to people at the party. And now me, in all my goofy glory… 😉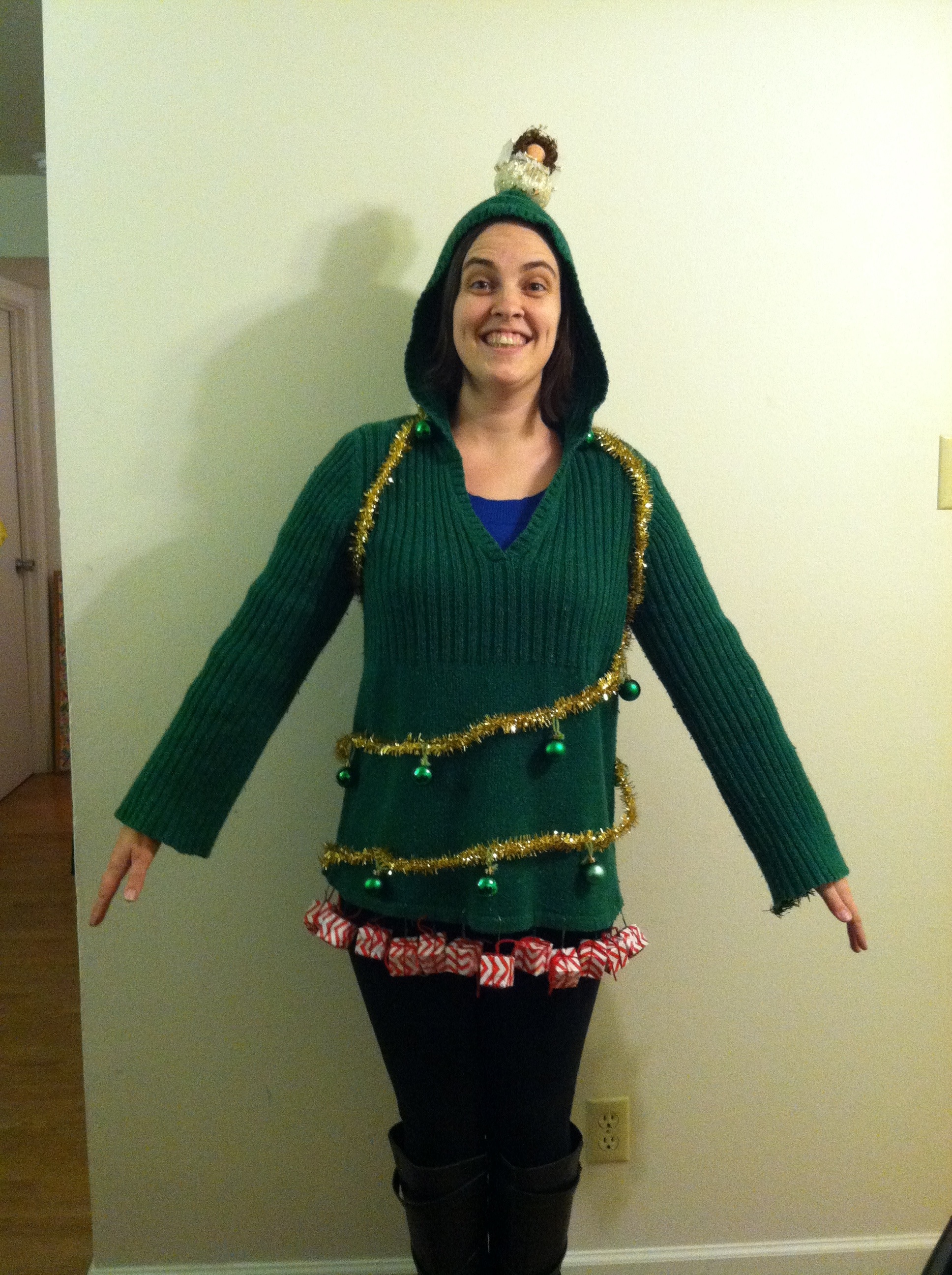 Coincidentally, this is also my first post from my phone!
---

This post is part of a Kickin' It Old School Blog-a-thon taking place throughout the month of December 2013. Anyone is welcome to join in anytime during the month! And, you can find all of my KIOSB posts here. Day 13/31